This is how it works
We have set up a complete and high quality room for you to wash and trim your dog independently.
The high quality products and materials ensure that you can maintain your dog's hair with ease.
Book time-slot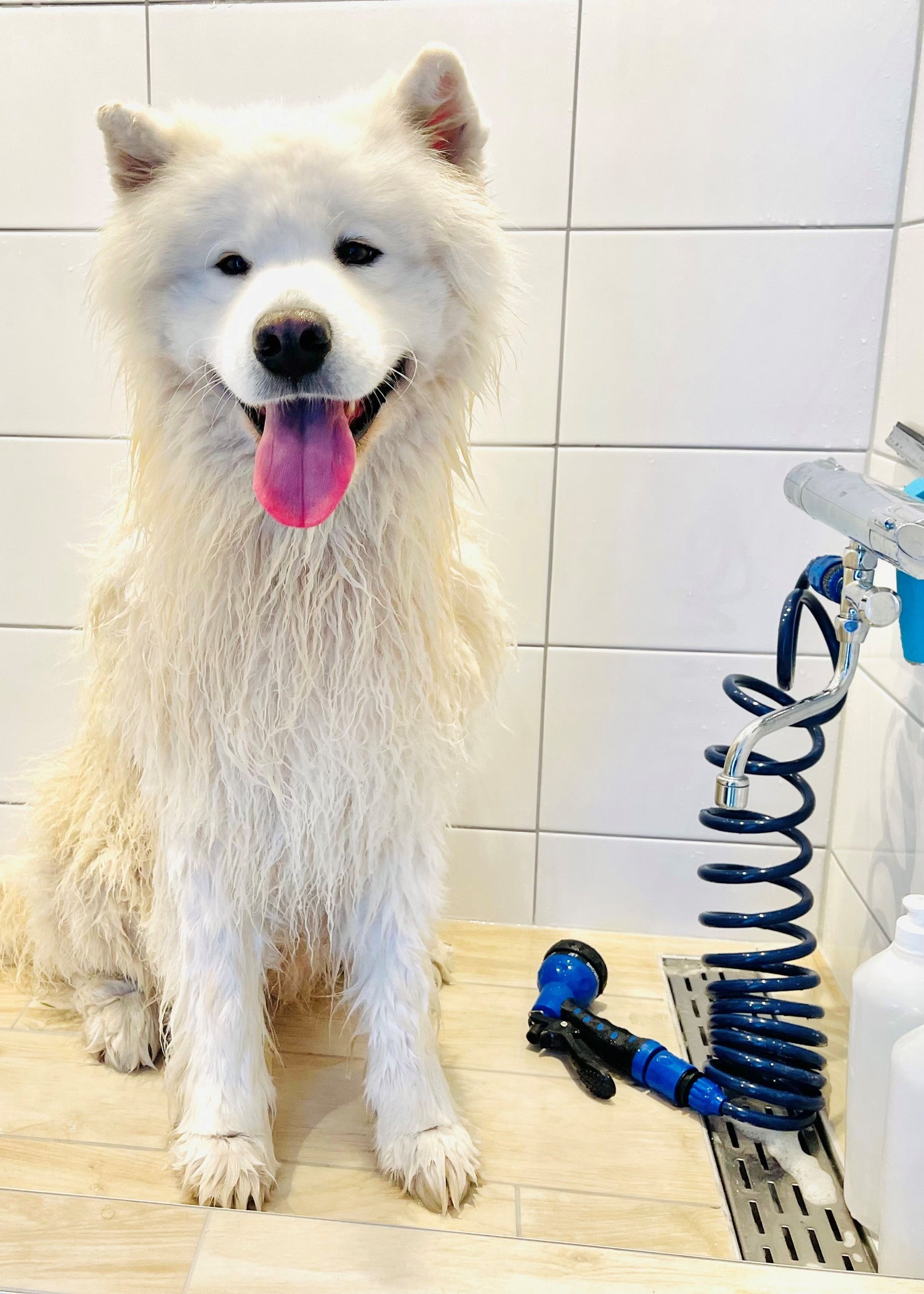 1. Schedule an appointment
On this page you can directly plan and book your time to use our dogwash. Bookings can be made online, or visit our shop during opening hours and we will open the door for you! We kindly ask you to give us some details, to guarantee the high quality of our space. Please fill in a working emaildres (not your phonenumber) and you will recieve a code to enter the dogwash. Rescheduling or cancel your appointment is always possible without extra costs.
After confirming your booking, you will receive an automatic email reply with a code to get acces to the dogwash. So please ensure you safe this email! At the door you can use this code with the keypad.
Book time-slot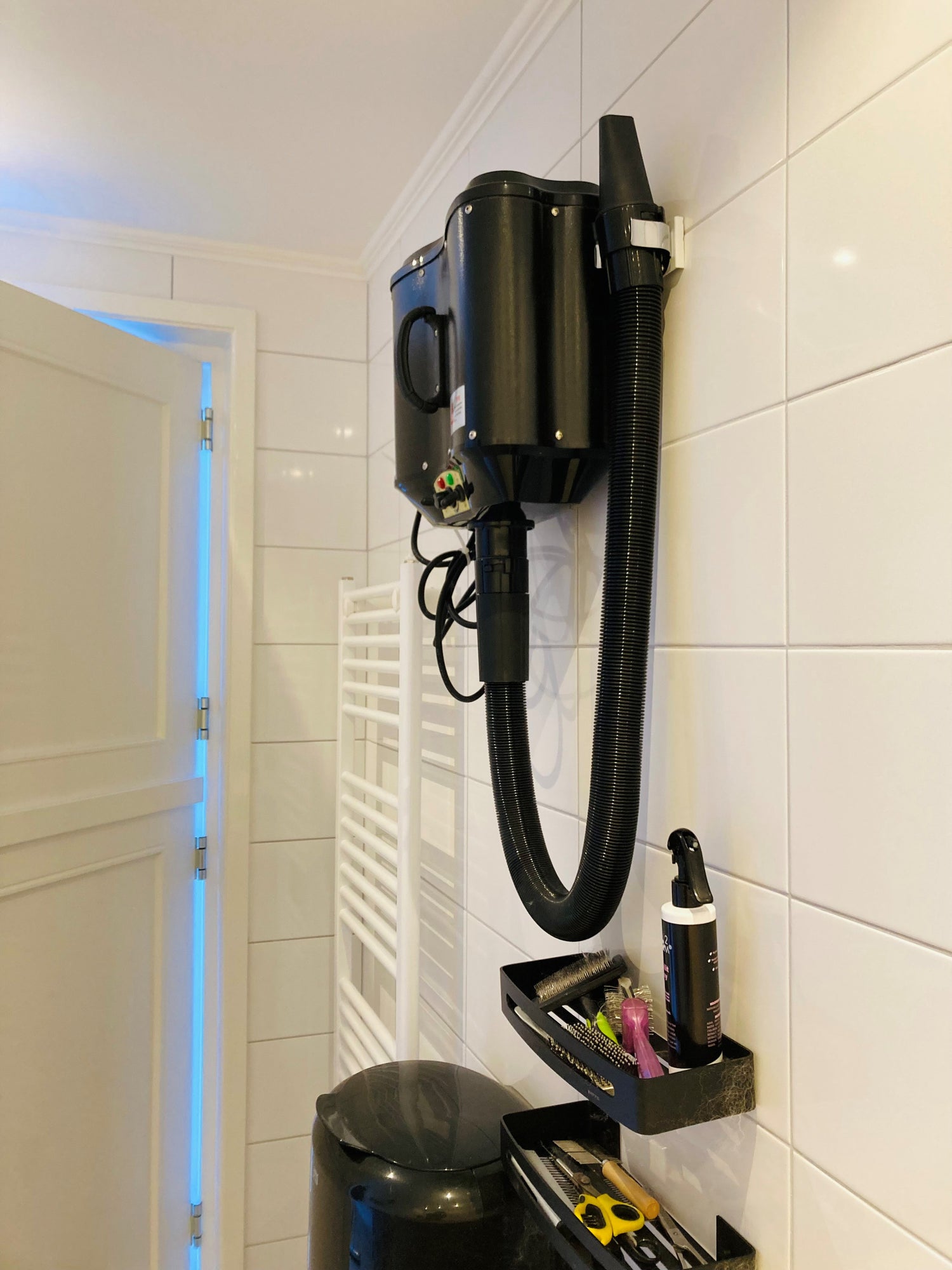 2. Materials
Our area is fully equipped so you can quickly and easily wash your dog.
We provide you with all the materials needed. Think of (natural)shampoos, conditioner and spray, combs, brushes and scissors, a waterdryer, waterproof aprons and more .
Click on the button to see our full list of materials.
See the entire list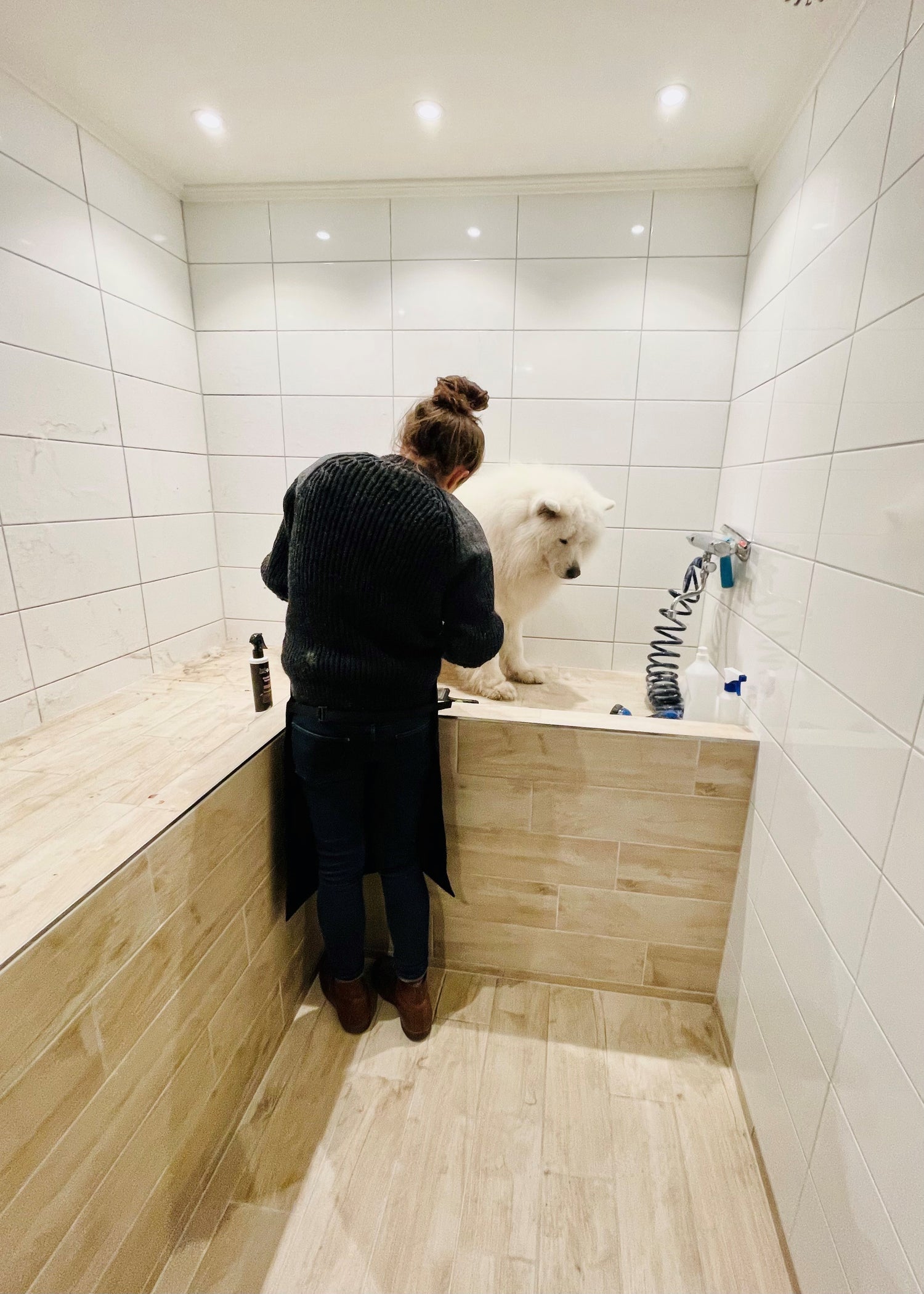 3. Conditions and house rules:
Conditions and house rules:
- You are fully responsible for the safety or your dog whilst using our space.
- Leave the room as clean and tight as possible. The more friendly it's being used, the more options we can offer in opening hours and easy use of products and materials.
- Keep the environment in mind. Don't use more products, power and water then necessary. The more efficiency, the lower we can keep costs.
- You can always reach us if the space is not being left in a good condition by a previous client. This way, we can adress people and keep our service as high as we want.
- Please use the dogwash only in your booked minutes/hours. Only by working honest and clean, we can be flexible with our openinghours.
Any recomendations to upgrade our service/product? Please let us know!
Book Time-slot
Benefits
Easy

Clean your dog easily with all our materials at your disposal. This way you don't have to buy anything yourself, you don't make a mess at home, and you use the highest quality supplies.

Quick

Because we have cleverly designed everything, your dog will be clean in no time. You can book a timeslot for 15 minutes or more

Highest Quality

We have equipped our dogwash with the best quality gear. This way you and your dog get the most value and the best results.